Let Bollywood Inspired Your Europe Travel Plans In 2016
Bollywood is a big part of our lives. Bollywood inspire us to ditch our boring cubical life and land on a fun and adventures Europe tour. Let's explore familiar destinations which we have loved on screen and let's chase our filmy dreams.
This article will tell you in which part of Europe, was your favorite movie shot and how you can visit the destination with Europamundo in 2016.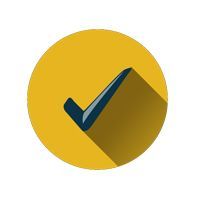 DDLJ – The original Bollywood Travel Inspiration!
It all started with DDLJ (Diwali Dulhaniya le Jayenge). DDLJ is a story of a young girl, about to get hitched in an Indian arrange married meets love of her life on a romantic Euro tour. The movie is shot in and around Bern, Switzerland. The famous song "Zara sa jhoomlu main" was shot at Jungfrau, Bern Switzerland.
Why Switzerland is dream destination for most of us? Because of its dreamy and romantic locations. On Europe tour you cannot afford to miss breathtaking views of snowy peaks of Swiss Alps Mountains. If you are planning to visit Switzerland here are few tour option to recreate your Bollywood (DDLJ) moment:  Classical Italy with Switzerland also Greece, Italy, Switzerland and Paris.
The Church of Saint Grat in Montbovon, one of the filming locations in Switzerland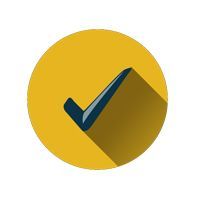 Zindagi Na Milegi Dobara (You Only Live Once) – Made us crazy to visit España!
This movie is about three friends who plan a reunion to revive their friendship and overcome their fears in life. Zindagi Na Milegi Dobara is shot mostly around beautiful coastline beaches of the Costa Brava north of Barcelona, Spain. The movie has highlighted all the vibrant colors of this beautiful country of Spain. The film has introduced us with different festivals and cultures of Spain: Bullfights, flamenco dancers, beaches, art and architecture.
The three friends in the movie takes a road trip starting in Barcelona. In Valencia they join in the tomato festival La Tomatina and then they experience bull running in Pamplona and finally experience flamenco dancing in Seville.
The movie has made Spain favored destination among young Indians. You must be carving to indulge in España spirit after watching Zindagi Na Milegi Dobara. You can visit Spain with your gang of friends or your lovely family. To see Europamundo Spain tours for 2016: click here: Barcelona, Valencia and South of Spain. Do not forget to take salsa lessons before you arrive in Spain. Watch the video below to take inspiration from Hrithik dancing on popular "Señorita" number.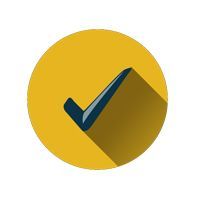 Queen- A girl on her solo trip to Europe!
The film stars Kangana Ranaut in the lead role. She is playing an under-confident traditional girl from New Delhi. She goes on a solo trip which was supposed to be a honeymoon trip, when her finance cancels the wedding. While fighting her inner emotional trauma she realize her dreams to visit Paris and experience a new life. The movie is shot in Paris and Amsterdam. The movie very well translates, how travel can change a person and transform lifes. She travels though Paris visiting Eifel tower for the first time and revisiting it throughout the movie.
The famous song 'Gujariya' was shot in Amsterdam at various locations. As part of the shooting, Kangna also visited the red light district in Amsterdam. Are you ready take your "Queen" inspired trip to Paris and Amsterdam?
Here is your complete tour itenerary from Europamundo 2016 catalog:  Paris and Amsterdam 5 Days, Paris and London, Paris and Golden capitals.
Cast members at the music release of the film Queen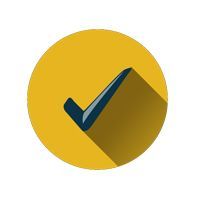 Tamasha – Bollywood love affair with Corsica!
Tamasha is a new Bollywood release. Have you seen the movie yet? If yes then I am sure you are already in love with coastal lines of this Eastern European Island Corsica. This romantic drama film is about two people Tara and Ved who meet in beautiful locations of Corsica and develop a strong love bond. Corsica is stunning from churches to the sea and to the fields. It stars Ranbir Kapoor and Deepika Padukone in lead roles. We highly recommend Corsica if you are planning to recreate romantic Bollywood dream. Find your romantic Europe Tour option click here: Europamundo 2016 Catalog.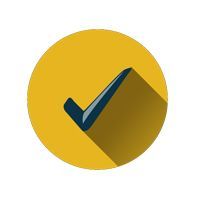 Filming of Tamasha in Corsica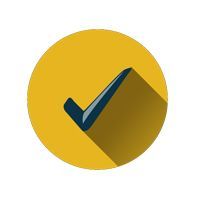 Rockstar – Travel for Love & Music!
This movie is shot in Prague. Prague is a favorite filming location among many European and American film-makers. Frist time Bollywood has experience Prague in this intense musical romantic drama made my director Imtiaz Ali. Prague offers the old world feeling of major European cities. This city is a gorgeous option for those looking for a rich cultural destination.
"Hawa Hawa" song from the movie was shot on the famous Charles Bridge (Karlův most) Prague. In this song cinematography is amazing and it is shot very nicely showing the beauty of Prague city. "Tum Ho" is one more a popular soulful song from movie shot at State Opera, Prague, Czech Republic.
Want to create a Rockstar trip with Europamundo in 2016, see complete tour highlights here: Beautiful Europe and Prague also Berlin and Prague.
Watch this soulful number below and take inspiration for next trip from romantic music of Rockstar and dreamy locations of Prague, Czech Republic.
Check out more articles here to inspire your next Europe tour. Also visit our website and get more tour options.