Rotating Tour Eurpamundo. The easiest way of starting your tour wherever you like.
Unlike other operators, in many of our tours is not obligatory to start your trip on the place that marks the route as departure city. On the contrary, in this type of circuits you choose where to start your journey. We call this type of circuits Rotating Tours.
Rotating Tours
But what is exactly a rotating tour?
You can figure it out, imagining a bus going around a circle that includes the visit of several cities. As this bus will go several times through the same cities, you will be able to start your trip on the city you prefer.
Take a look at the following circuit: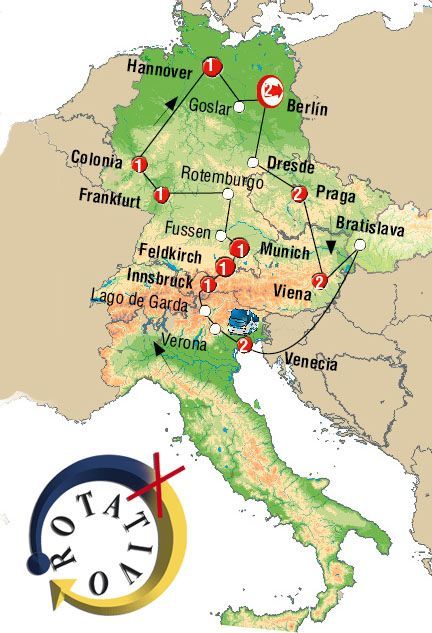 On the map we can see the white circle, this white circle illustrates the city where the circuit begins (Berlin in this case). However, as this circuit has printed our Rotating Tour logo, you are not obliged to start your trip in Berlin. So you will be able to start your trip in the most suitable city for you and continue your tour from that city on.
Advantages of a Rotating Tour
Actually there may be several advantages, but one of the most interesting is that you will be able to choose the home city of your tour depending on the most economic plane tickets.
Take a look at this example. Let´s suppose that you have chosen the Baroque Capitals Tour.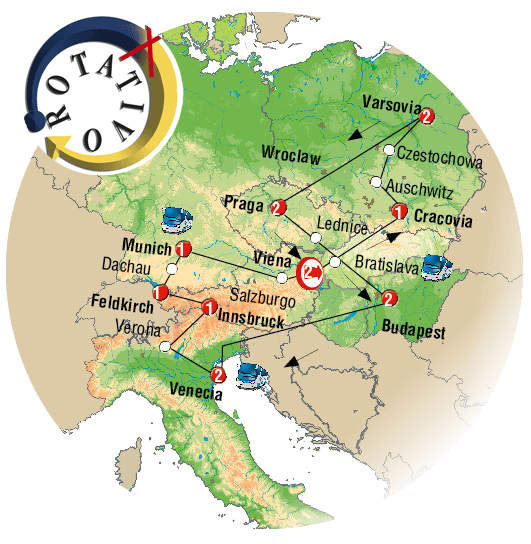 Note that in this example the route indicates Vienna as the departure city. As this is a rotating circuit, you can start your circuit, either in Vienna or someplace else better for you.
We have consulted for you the differences in ticket prices from India to Europe and discover that, it is cheaper to flight for example to Munich than to Vienna. So, thanks to Europamundo Rotating Tours, you have the chance of starting this tour from Munich without missing any of the capital included in the circuit.
We hope this example has been useful for you.
Keep in mind that this possibility is not available in all of our tours, but you can identify them easily by looking up in our catalogue the Rotating Tour logo.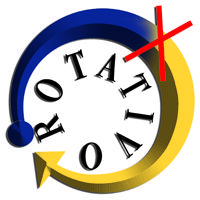 Click HERE to see a list of all our Rotating Tour. Make sure the rotating box is cheeked.
Do you find this option interesting? Have you ever chosen this option? Don´t hesitate to share your experience with us!