Hello Europamundo ´s friends! We are going to give you some great ideas to enjoy London with your children. Great plans that both adults and kids will surely enjoy. So, keep on reading and discover a "new London" ideal for families!
 17, 4 million tourists visited London during 2014, beating the city´s record of visitors. No one can dispute that this astonishing fact occurred thanks to the great offer this city exhibits. Now we are going to propose you a catalogue of activities ideal for enjoying London with your family. Get ready to have fun!!
Get the most out of these five London Museums
To begin with, here you have a selection of some of the funniest museums in the city of London, all of them ideal for families. Ready?
The Sherlock Holmes Museum
Located in the famous 221b Baker Street, this thrilling museum will immerse the whole family in the universe of the most brilliant and eccentric detective in the history of literature.  A unique oportunity of becoming a real detective. Are you ready to follow every clue? Would you be brave enough to chase the most cunning criminals? In this case…this is your place in London!! Admission for adults is 15 pounds and for children under 16, 10 pounds.
And now get ready for your visit with the following video:

London Transport Museum
In the heart of Covent Garden, you will find this interesting museum which besides organises along the year a lot of special activities for families. Notice also that admission for children under 17 is free!
In London Transport Museum you will learn all you can imagine about London ´s  transport network. This museum not only recollects the history and development of London ´s transport network along the past 200 years, but also explores the possibilities of urban transportation in the future.
In the museum, children will have the chance of playing on real buses and trains, and even of transforming  themselves in tube drivers!!! Besides they will travel in time dressing up in historical outfits, while they "live" the different exhibitions of the museums thanks to the performances of great actors that welcome you in the museum. In conclusion a great bunch of activities to enjoy with your family! Finally we recomend to take a break in the museum ´s café, where you can enjoy delicious milk shakes or even enjoying an indoor picnic.
So, it is a very appealing plan to enjoy in London!
You will get a complete information of the family activities that the museum offers by clicking HERE

Pollock´s Toy Museum
A magic place in London; this  is much more than a museum. Get ready to enter a world of fantasy! This cosy museum hosts an incredible collection of Victorian toys. Among others you will find there exquisite tin toys, bears, dolls, doll houses and an interesting selection of toys from around the world.
Benjamin Pollock was a very important puppet theater creator, in fact he has been practically the last craftsman entirely dedicated to this extraordinary art. . This kind of theaters, made of paper and wood, were  very popular in England during 1800. Pollock´s theater were extremely rich in details and this characteristic, along with his prolific production, has given us the opportunity of admiring these marvellous works of art.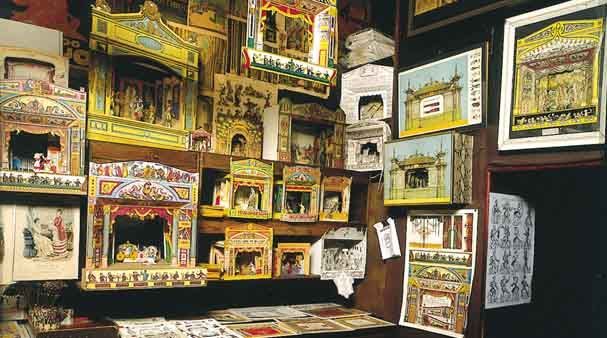 The museum, located in 1 Scala Street (metro Goodge Street – Northern Line) is opened from Monday to Saturday from 10 am to 5 pm. Admission fees are 6 pounds for adults; 3 pound for children and 5 pound for seniors and students.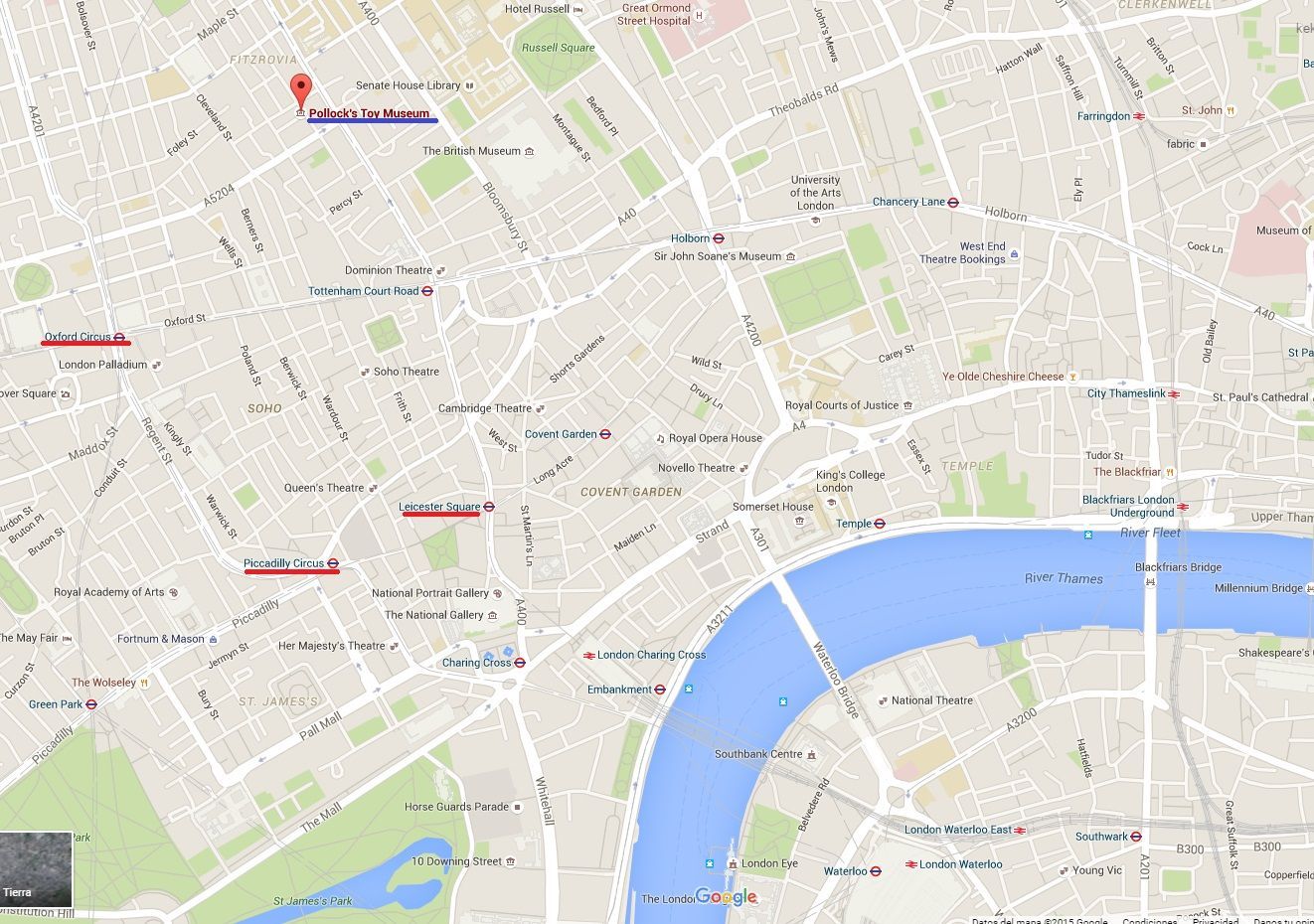 Besides you will love to visit the museum shop as well as the Benjamin Pollock´s Toy Shop located in Covent Garden ´s  Market Building.  This small but crammed shop is full of treasures for both children and adults that are still ready for dreaming about worlds of fantasy and illusion.
https://www.youtube.com/watch?v=2klGgVbmqVU

London´s Natural History Museum
An amazing skeleton of  a blue whale (the biggest animal on earth) welcomes you in the hall of this interesting museum loved by children. This magnificent caretaker is in fact a recent surprise in the museum, a great substitute of  the Dippy the dinosaur.
But don´t you worry. Along with casts and explanations about all the animals you can ever dream of, in this magnificent museum you will have the opportunity of learning all you ever wanted about dinosaurs, their different species and the times when they ruled Planet Earth.
In fact the museum has a whole gallery only dedicated to dinosaurs! The incredible T Rex, a iguandoon – one of the first dinosaurs ever discovered – the Baryonix – a huge meat eater – and many others amazing dinos  will be waiting for you. The museum also offers along the year different temporary exhibitions that explore  the universe of dinosaurs. We recomend to check the museum´s website in advance to get the most of your visit. Click HERE
So if you want to feel like a real scientist, while learning the mysteries of human life…get into the tube ( Circle Line (Piccadilly) or District Line (South Kensington) and get lost in this magnificent museum.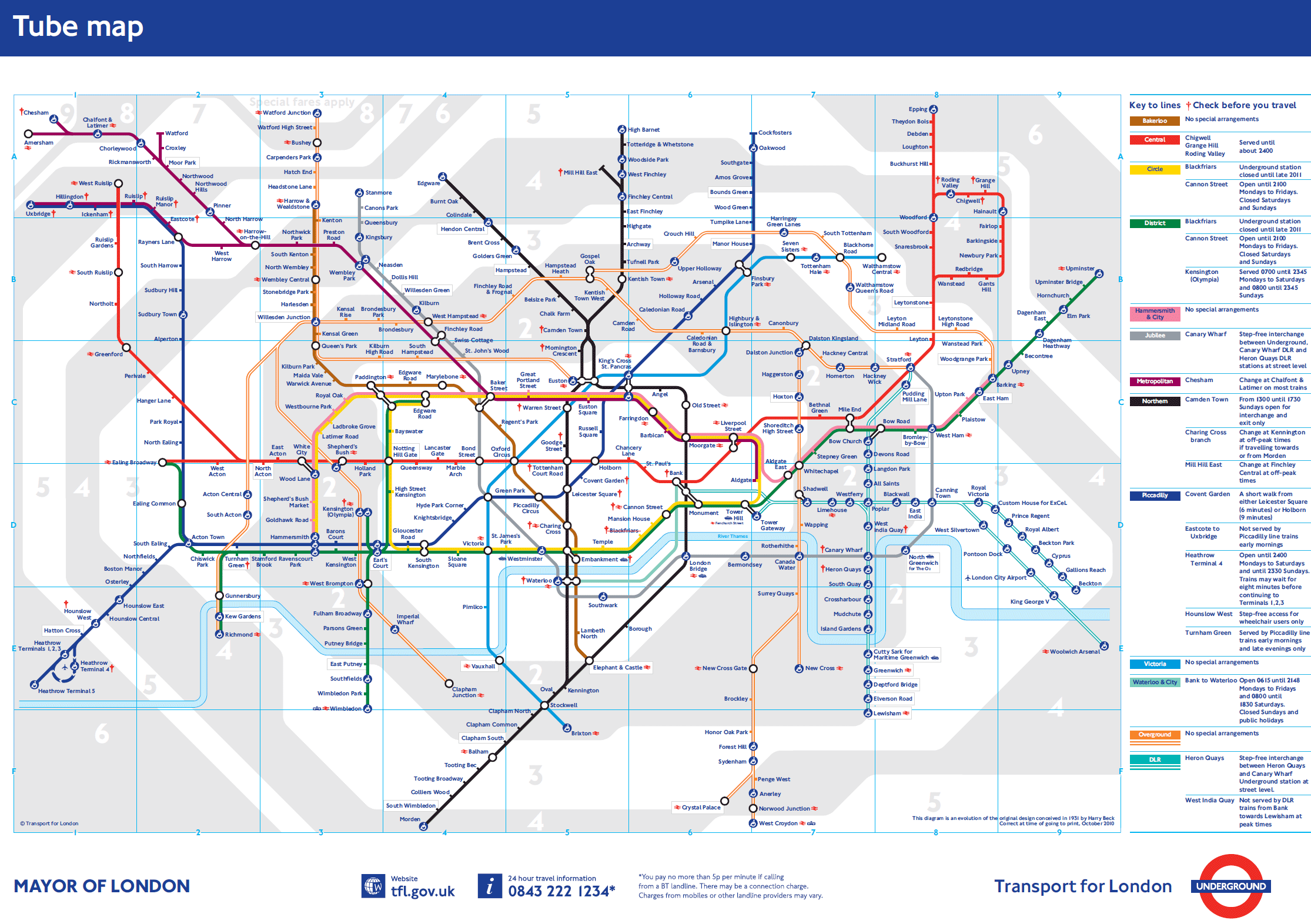 The museum opens daily from 10 to 17.50 (last entry 17.30) and the general admission is free!

London ´s Madame Tussauds Museum  
Would you like to spend the day with James Bond (the six of them!!), Terminator, ET, or famous Bollywood actors such as Hrithik Roshan, Madhuri Dixit- Nene and Katrina Kaif? Then you must not miss London `s Madame Tussauds Museum. A wax universe with more than 300 reproductions of actors, celebrities, members of Royal Families and athletes, among others.  Take a look
And something very interesting: Madame Tussaud Museum gives you the opportunity of purchasing a combine ticket to enjoy the museum plus some of the most interesting atracctions in London. You can get more information HERE

London `s wild life 
Who isn´t keen on animals? If you and your family want to enjoy the best selection of animals and fishes that you may ever see, you must visit this two places in London.
1.-London Zoo
The second oldest scientific zoo of the world, London Zoo was inaugurated in 1828. Located in Regent´s Park this park hosts 20185 animals from 982 species. Isn´t it amazing? Now take a look at some of the inhabitants of the zoo having fun and preparing for being the "scariest"  animals of the zoo during Halloween!
https://www.youtube.com/watch?v=WPBRE9JGA2w
The rarest spiders, the universe of gorillas, magnificent and fierce tigers and lions, or amazing meerkats, among others…. all gather in this special place in the center of London. Are you going to miss it?
If you are interesting in booking your tickets, saving money and without waiting in long queues, click HERE
2.-London Aquarium
Besides if sea life and its mysteries is your passion you won´t miss a visit to London ´s Sea Life Aquarium. Sharks, "celebrity fishes" like Nemo or even sea dragons are some of the incredible species you may see in this aquarium.
You can easily get there by tube using Westminster station ( Circle, Jubilee and Distric Lines) or Waterloo station  (Northern, Bakerloo, Waterloo and City lines).
You can get your tickets on line by clicking HERE 

London´s magic: Harry Potter Tour
In this section we are going to suggest a great plan to get the most magical view of London. We are talking about a walk through the universe of one of London´s best known characters: Harry Potter. Do you remember the adventures of this young magician?  Along with his friends Ron and Hermione, Harry became a great expert and finally defeated the terrible Lord Voldemort. Would you like to feel like a real magician? How amazing would  it be to become invisible to others or knowing how to prepare  magic potions ? You may find all the answers in London!
Warner Bros Studios London, where the universe of Harry Potter was created, are now opened to show the secrets of the film and its characters. A fantastic plan that will bring you to another universe full of magic and where everything is possible. You will even have the opportunity of enjoying a diner in Hogwarts ´Great Hall!
And watch out! You must always book your tickets in advance. Booking information HERE  

The great atmosphere of musicals
Along with this cinematographic journey we would like to call your attention to another element, linked to London´s culture and offer. We are referring to musicals and specially two of them, really suitable to enjoy with your family: The Lion King and Charlie and the chocolate factory.
1.-The Lion King
Thrilling, moving, spectacular….these are adjectives that define this musical, one of the favourite of audiences of all ages and nationalities. You will join the atmosphere of the Serengeti in the Lyceum Theatre. There, driven by the music of Elton John, you will surely be moved by the colours, the songs, the magnificent lights and the incredible adventures of Simba and its friends. Do you want to take part in the Circle of Life? Don´t miss a second then!!
2.-Charlie and the Chocolate Factory
On the other hand you may want to accompany Charlie in his visit to Willy Wonkas´ chocolate factory. A delicious proposal available in Drury Lane Theatre Royal. Join Charlie Bucket in this sweet tour and discover the hidden secrets of this factory and its extravagant owner. Would you ever dare to taste chocolate again?
You can get your tickets for any London musical HERE 
And if you are interested in musicals, please take a look at this amazing selections of musicals to enjoy in London that we recomend HERE
Hyde Park Winter Wonderland
Would you like to meet Santa Claus? Then, don´t hesitate visiting London from Novemnber 20th to January 3th and enjoy the magnificent Hyde Park Winter Wonderland. You will be delighted in thrilling atracttions and circus shows; be able to get your Christmas presents at a typical Christmas market; immerse yourself in a Magical Ice Kingdom, where you will explore the ice castle, and visit a frozen forrest inhabited  by giants, among others magnificent creatures; and refuel and enjoy delicious  and various foods and drinks. You can even toast marshmallows at a impressive fire at the Fire Pit Bar. So get your coat and a pair of gloves and come with us! You can get more information HERE
In conclusion, various magnificent proposals to enjoy London with your family. So, don´t miss a second and visit EUROPAMUNDO   to find the best option for you.
And please, let us know, which of these options is your favourite or give us your own ideal plan to enjoy London with kids.