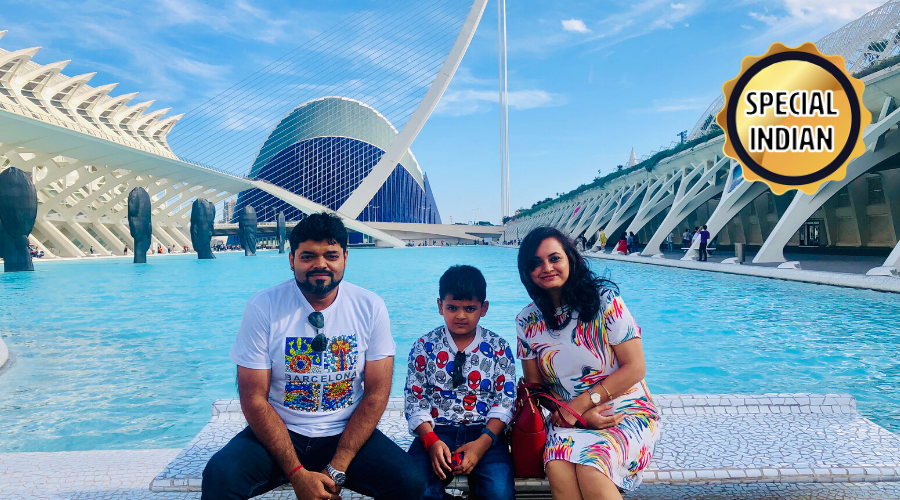 Do not carry "Aam Ka Achaar" Because Europamundo has tours with Indian Meals covered for you!
In this blog, we are going to talk about Special Indian Tours offered by Europamundo!
Why is it called

Special Indian?

Europamundo tours are an inspired blend of tours for the most desired destinations and now with the inclusion of Indian meal.

Europamundo is an applauded coach tour operator catering to 25 different countries with 20 plus years of passion in travel business.
So what happens when you decide to book an

Special

Indian

Tour

with us?
You are part of a flawless journey with a package including travel with coaches, English guided tour accompanied by Tour Guides, Stays at 3 stars and above hotels, entry tickets, and  Indian Meals each day either lunch or dinner. For your meals you will be hosted at an Indian restaurant for you to enjoy a Indian buffet. We offer 18 handcrafted tour programs filled with top-notch experiences with the familiar destinations topped with surprises that will turn you into a wanderer.
The brochure is available online, download here –

Special Indian Brochure

!
Indian Special Tours are designed to make you feel at home even while venturing into adventurous destinations or visiting the most sought-after European cities. For example with one of the tour Central European Glory, you will reach at Zugspitze the highest mountain summit in Germany through cable way and we are glad to provide you an Indian meal along this journey!  
You will be traveling with sporty Europamundo Coaches beautified with tour graphics that will lead you to an instant holiday vibe. Sometimes it's not about the destination but the journey. And you will never be lonely through this because it will be shared with a bunch of enthusiastic Europamundo tour group mates.
And it will not be just reaching point A to B with Europamundo coach, you will see most scenic routes and take off-route stops to come near to a destination's essence. We recommend you to be in your comfortable shoes because we are going to explore a lot on foot too! Like with this Indian Special Tour Ludwig'S Dream with Paris you will cross the pedestrian bridge over Lake Constance to discover Mainau – a flower island in Germany.
The new picks among Indian are highlighted on these Indian Special Tour such as the gorgeous Schönbrunn Palace in Vienna, Austria with the Essential Italy and Austria tour ! Schönbrunn means "a beautiful spring" and as the name suggests it holds huge lawns, gardens and breathtaking interior of 1,441 rooms of this royal palace. This delight has been featured in Bollywood movies and now also marked as a Big fat Indian wedding destination! 
You can make your tour more accomplished by buying extra excursions – more intense cultural experience in the form of shows or special cultural dinner night! Europamundo has unique excursions to offer in different cities with a different theme. These are unique experiences tagged in relevant cities and served exclusively to you!
For example, in Rome, you can go beyond usual sightseeing and indulge in a true art appreciation by visiting  Vatican Museums accompanied by expert guide majored in Fine Arts. You will see the gallery of tapestries, sculptures, paintings, the most important works of art from the classical antiquity and the Renaissance times. 
As recommended knowing a destination through its gastronomy has its merits. Although the Indian Special Tours serves you Indian meal  each day either a lunch or a dinner. But you might want to experience the flavorsome local cuisine at the vibrate settings of the City Centers or Plazas, as you will be enjoying Europamundo's courtesy evening transfers on most of the days.
Alike the majority Indian travelers, if you too happen to be awestruck by Switzerland's beauty, then we have experiences for you to feel on top of the world – literally! With this Indian Special Tour – FROM ZURICH TO PARIS   through which you will find yourself among the glaciers of Grindelwald First, reaching here by riding a cable car. Get some adrenaline rush here by walking on a Cliff Walk – a narrow suspension bridge over the cliff launched in 2015, a must for thrill seekers and mountain lovers.
Do you wish to be part of these romantic tours and routes of

Special Indian Brochure

?!

If yes keep reading

…
We are sure the European Holiday you were looking to book this season is here – With  Indian Meals! Europamundo has more than 20 years of experience, we know exactly what is required to create an idealistic European tour. With an experienced talent of professional Tour Guides, Coach Drivers and Technology Driven Tour – Europamundo is determined to create exceptional bonds with Indian travelers.These  Indian Special Tours feature seasoned European Destinations such as Zurich, Paris, Prague, Munich, Rome, Florence, Venice and desired destinations like – Verona, Innsbruck, Budapest, Grindelwald, Interlaken, Bern, Lucerne and many …
Europamundo team is glad to be welcoming guests from India since 2016. And it has been a magical journey for us to plan a holiday for Indians and we have put our heart and soul into creating a distinct experience for Indians. Our trips are guided tours which are led by Tour Guides who have a deep knowledge and respect for Indian culture and expertise in the destination knowledge.
Also, if you want to book our tours

without Indian meals

– you can!

See the entire offerings of Europamundo here: BROCHURE PDF!
Are you curious to know the tours in details? You can download this brochure here – Special Indian Brochure  To contact the nearest Europamundo Travel Partner & to Book a Tour –  Click Here!