A Guide to Attend Most Thrilling Festivals

of

Europe While Traveling With Europamundo!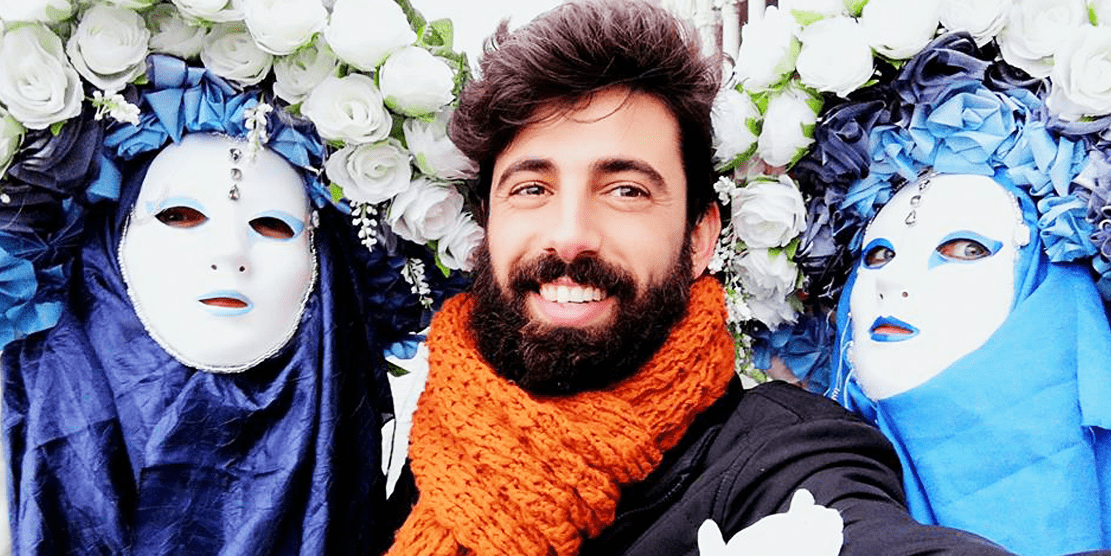 This blog will guide you on how to attend the most electrifying festivals of Europe while holidaying with Europamundo. Below is an awesome list of European festivals which we highly recommend for you to attend. Learn to apply tour flexibilities that let you customize Europamundo tour and attend festivals with ease. Below festivals will be hosted at Europamundo tour destinations or near to the destination where Europamundo operates its tours.
Venice Carnival – Venice, Italy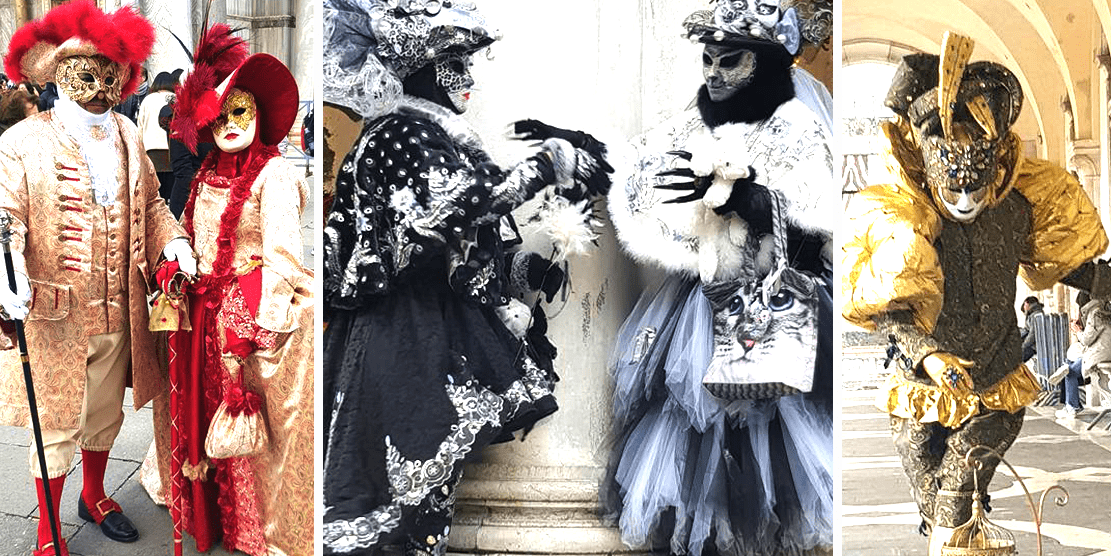 Venice is a romantic and beautiful city that appears to be floating on water and the city reaches its full glory during Venice Carnival. Sounds a perfect holiday choice? Now imagine yourself taking gondola rides when Venice turns into a fancy party for the annual Venice Carnival festival. You can enjoy the Carnival by wearing beautiful carnival masks and witness Carnival festivities and enjoy as locals.
This is the best time to be in Venice because the festival happens around springtime, the weather is moderate and the city is ready to transform into a party. There are many events happening around this time of year for every age group and budget. It usually falls in the month of February and lasts up to 2 to 3 weeks, every year new carnival theme is announced. Most of the action happens around St. Mark's Square: the flight of the angel, parade of costumes, fireworks above St. Mark's Square. You will find yourself indulging in costume spotting and enjoying the local specialty Bellini cocktails and Fritelle.
The most awaited and exclusive shows of Venice Carnival are its masked balls and private cocktail parties organized for the Carnival. Event entry tickets are generally expensive and should be booked in advance. You will get detail information on venue and dates on the official Carnival website: www.carnevale.venezia.it
The highlights of the festival are: the cocktail parties, private grand ball, costume competition, fireworks, the flight of the angel and lots of action on St. Mark's Square.
We recommend you one of the  tour from Europemundo tour palette taking you to Venice! Click here –Europamundo Tours for Venice, Italy  You may wish to apply some tour customization to enhance your experience and make it easier to enjoy the festival –  ADDITIONAL NIGHTS  feature to get extra hotel nights or apply for STOPS ON ROUTE 
The Seville Fair, Seville, Spain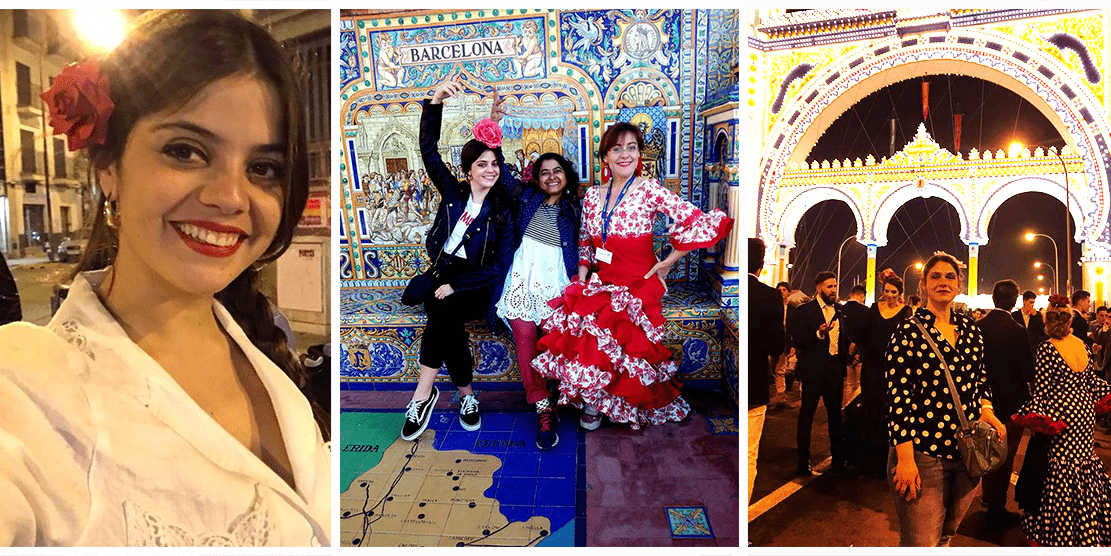 Seville is the capital city of the Andalusian region of Southern Spain. Seville is also the cultural capital of Andalusia, famous for flamenco dancing its music and traditional costumes. If you want to experience the culture of Spain in its full splendor you need to be at The Seville Fair. The Seville Fair is also called April fair, which is hosted two weeks after the Easter, is also a celebration of the arrival of spring.
During the fair, the fairgrounds are decorated with marquee tents. These tents host parties which are all about flamenco dance, music, drinking wine and lots fried seafood and socializing. The entry for every individual tent is different, they are mostly paid and private in nature. But there are many tents which are free and open to guests, you need to find yourself a suitable party to enter.
There are many activities other than the tents, like watching the parade, horse-cart rides and being part of local traditions. During the festival, you will find the ladies wearing their elaborate flamenco dresses and men in hats and boots. Enjoy the season's best cuisine by eating tapas in a tapas bar and drinking finest Spanish wine like the locals. The Seville Fair is celebrated for an entire week which is dedicated by Sevillians for serious dancing, drinking, eating and socializing, with late nights. The highlights of the festival are churros and chocolate, gorgeous flamenco dresses, chamomile sherry and delicious fried seafood.
For this extraordinary festival, we suggest you one of the tour from  –  Europamundo Tours for Seville Spain  You can match your tour dates with the festival dates. You can also opt for  STOPS ON ROUTE  at Seville and take a break from your tour and make most of the festival and rejoin the tour from Seville and continue your journey with us.
La Tomatina – Buñol near Valencia, Spain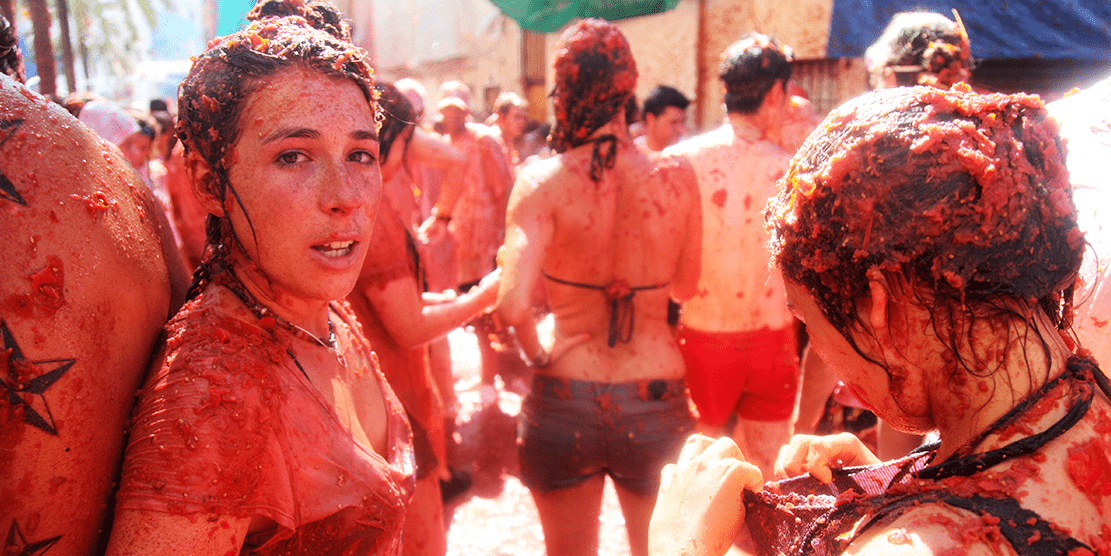 La Tomatina festival is hosted annually on the last Wednesday of August in the town of Buñol near Valencia, Spain. It is celebrated as a harmless battle with ripe tomatoes with hundred metric tons of over-ripe tomatoes being thrown on the streets.
The fight happens between 11 a.m. to 1 p.m. in the afternoon on the festival. Date but the festivities continue throughout the week. It's the biggest summer festival of Spain and southern region of Spain is popular for its party culture. So you can expect a lot of action here, especially on the streets. The action starts when the truck loaded with the ripe tomatoes arrive and people start the fight and the spirits are very high. Be ready to get your clothes destroyed so make sure you are well equipped for the event. Buñol is a small town with a population less than 9000 residents. In recent years due to the international popularity of La Tomatina around 50,000 precipitants are tuning up for the event.
So now they have started giving tickets for entry. You can get tickets here:  Bunyol Town  Council website .
The highlights of the festival  are: International crowd, music and dance, street parties, parades, fireworks, also a paella cooking contest.
For attending La Tomatina we recommend you one of the tour from –  Europamundo Tours for Valencia Spain which has Valencia in the tour itinerary. You need to match your tour departure dates with the festival dates. Take a break in Valencia with  STOPS ON ROUTE  option, attend the festival in Buñol and rejoin the tour from Valencia.
Oktoberfest- Munich, Germany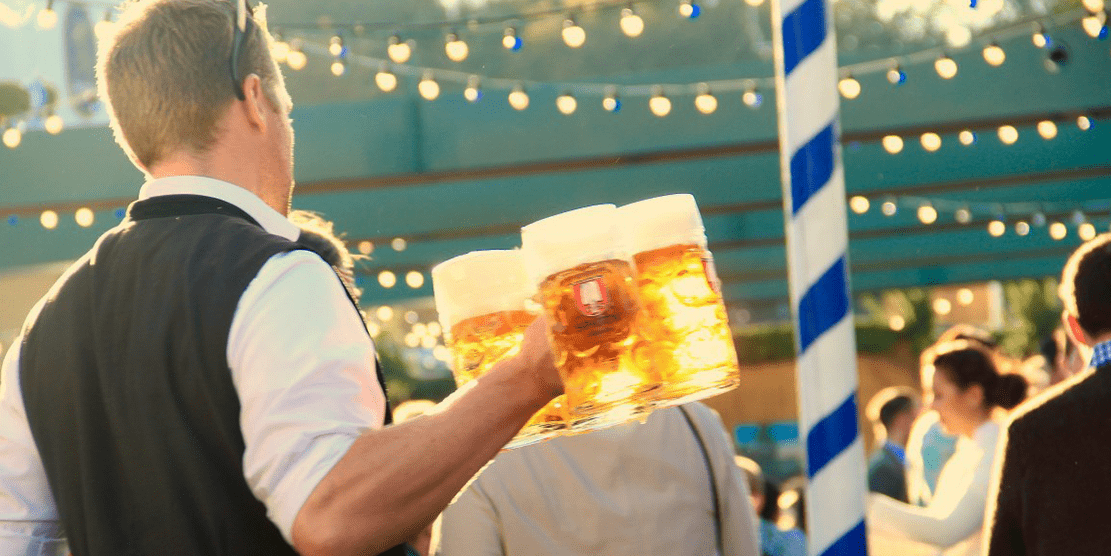 This 16-day long Beer festival opens with a 12-gun salute on the huge fairgrounds of Munich, the capital city of the Bavarian region in Germany. This festival hosts over 30 beer tents and 14 of them are big tents hosting more than 10,000 people every day. Oktoberfest is an international attraction and world-over there are the many replicas of this festival. But the real Oktoberfest is not only a festival to celebrate the beer culture of Germany but also an opportunity to experience the Bavarian culture of Germany.
Oktoberfest offers local Beer brewed only in breweries near Munich. You also find the display of the folklore costumes, which are a big part of Bavarian life. Few happenings which you look forward to the experience at the Oktoberfest are the parade, joy rides, live music shows and entry into one of the beer tents.
Do not miss the grand entry of the Oktoberfest landlords and breweries, also the Oktoberfest parade, you see the locals showcasing their pride with costumes, dance, and music at the Oktoberfest parade. The festival hosts a huge amusement fair with rides which will make your inner child happy. There are many eateries and souvenirs shops at Oktoberfest to bring back some happy memories. You may extend your Oktoberfest spirit by wearing traditional outfits, these outfits are sold everywhere in Munich. Or you can just do the most conventional activity of Oktoberfest by sitting and drinking beer all day long at one of the tents. You can get more information  about Oktoberfest on its official website: www.oktoberfest.de/en
The highlights of the festival  are :  World's biggest Beer party, authentic Bavarian food, parade, display of traditional costumes and amusement rides.
We recommend one of the tour from –  Europamundo Tours for Munich, Germany which has Munich in the tour itinerary. Apply  ROTATING TRIPS  an option by Europamundo, with this option you can start your tour from Munich and if you wish you can add  ADDITIONAL NIGHTS  feature to get extra hotel nights to attend Oktoberfest.
Do you wish to attend one of these amazing festivals in Europe with us? You need to look for the best-matched tour here:  Europamundo.com