Hello Europamundo Travelers, we welcome you to experience the magic of Christmas with Europamundo! Rejoice the holiday season sparkles with festive charm, snow-kissed landscapes, and the warm embrace of local traditions.
As your expert travel companion, we invite you to explore the highlights of Christmas in Europe, promising an unforgettable journey filled with enchanting moments. Join us as we discover the wonders that make Europe a winter wonderland during this special time of year.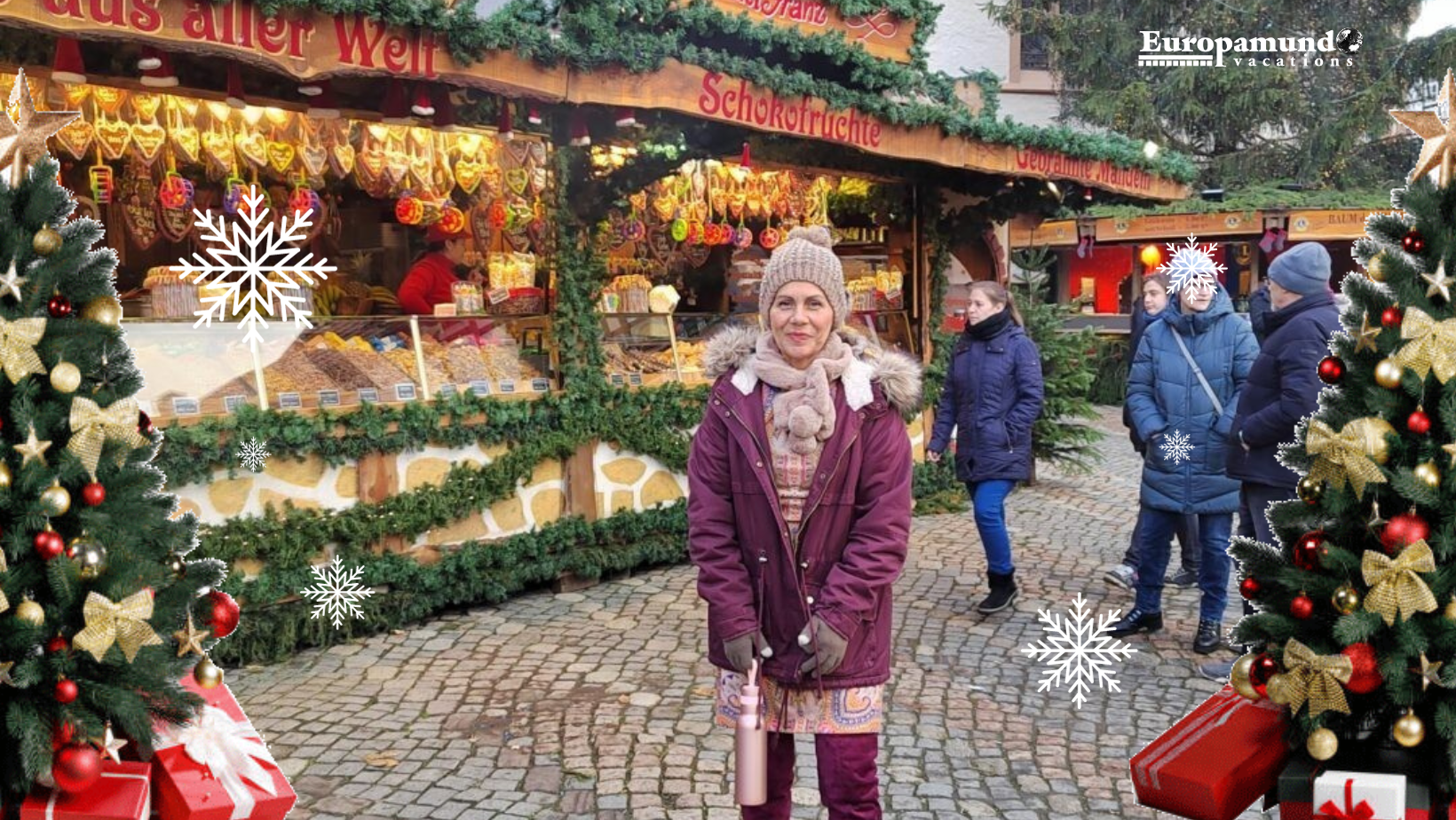 Christmas Markets: A Shopper's Paradise
Europe's enchanting Christmas Markets transform cities and towns into winter wonderlands. These markets are a delightful blend of tradition, festivity, and holiday spirit. Wander through the stalls laden with handcrafted treasures, savor the aroma of local delicacies, and enjoy live performances.
We recommend an excellent shopping destination Lucerne in Switzerland. Lucerne's Christmas markets offer a delightful and charming experience. The Old Town and Lake Lucerne markets are particularly popular. You can indulge in festive treats like mulled wine, explore local craftsmanship, and even catch classical music performances. Immerse yourself in the enchantment of Lucerne during the holiday season, be sure to consider our tours taking you to  Lucerne CLICK HERE.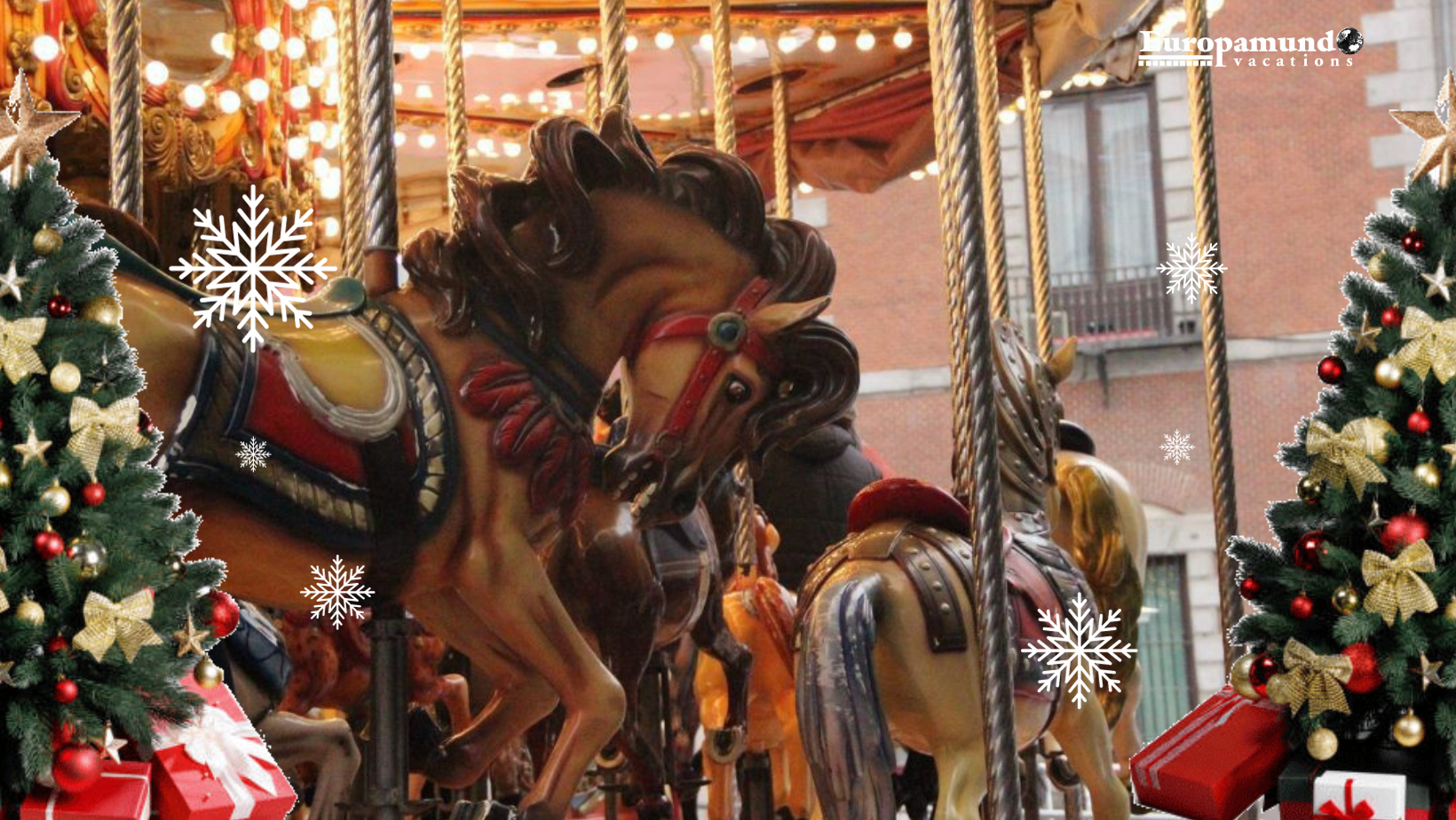 Shopping Extravaganza
Christmas is the perfect excuse for a shopping spree in Europe. The holiday season brings with it incredible discounts at shopping avenues and malls. Find unique gifts, festive ornaments, and one-of-a-kind souvenirs to take back home. It's a shopper's paradise.

Snowy Spectacle: Dreamy Winter Wonderland
Europe's landscapes are transformed into a winter dream, especially with a touch of snow. Imagine strolling through picturesque European towns and cities dusted with a layer of pristine snow. Capture the perfect family photos against this enchanting backdrop.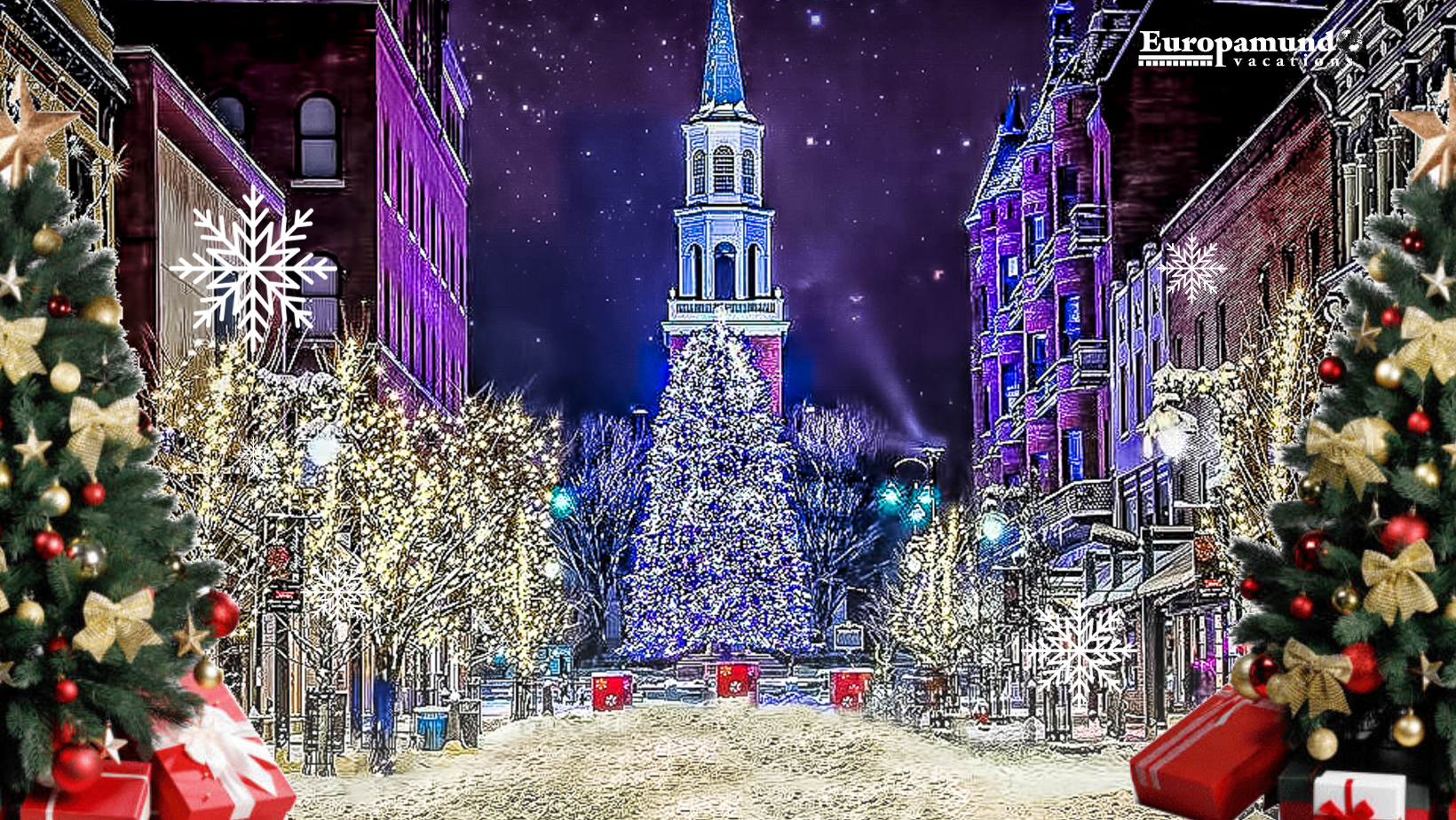 Ice Skating Fun
Get your skates on and twirl your way through the season on Europe's famous ice rinks. It's Vienna's Rathausplatz, London's Somerset House, or Berlin's Potsdamer Platz, you're in for a delightful time on the ice. It's not just for kids; Ice skating is a joyful activity for all ages.
Travelers, we recommend you to visit Vienna, Austria to enjoy a brighter Christmas. Vienna's Christmas markets are famous for their elegant charm. The Rathausplatz and Schönbrunn Palace markets are among the most popular. Visitors can enjoy glühwein (mulled wine), artisan crafts, and classical music performances. Look for tours taking you to Vienna with Europamundo HERE.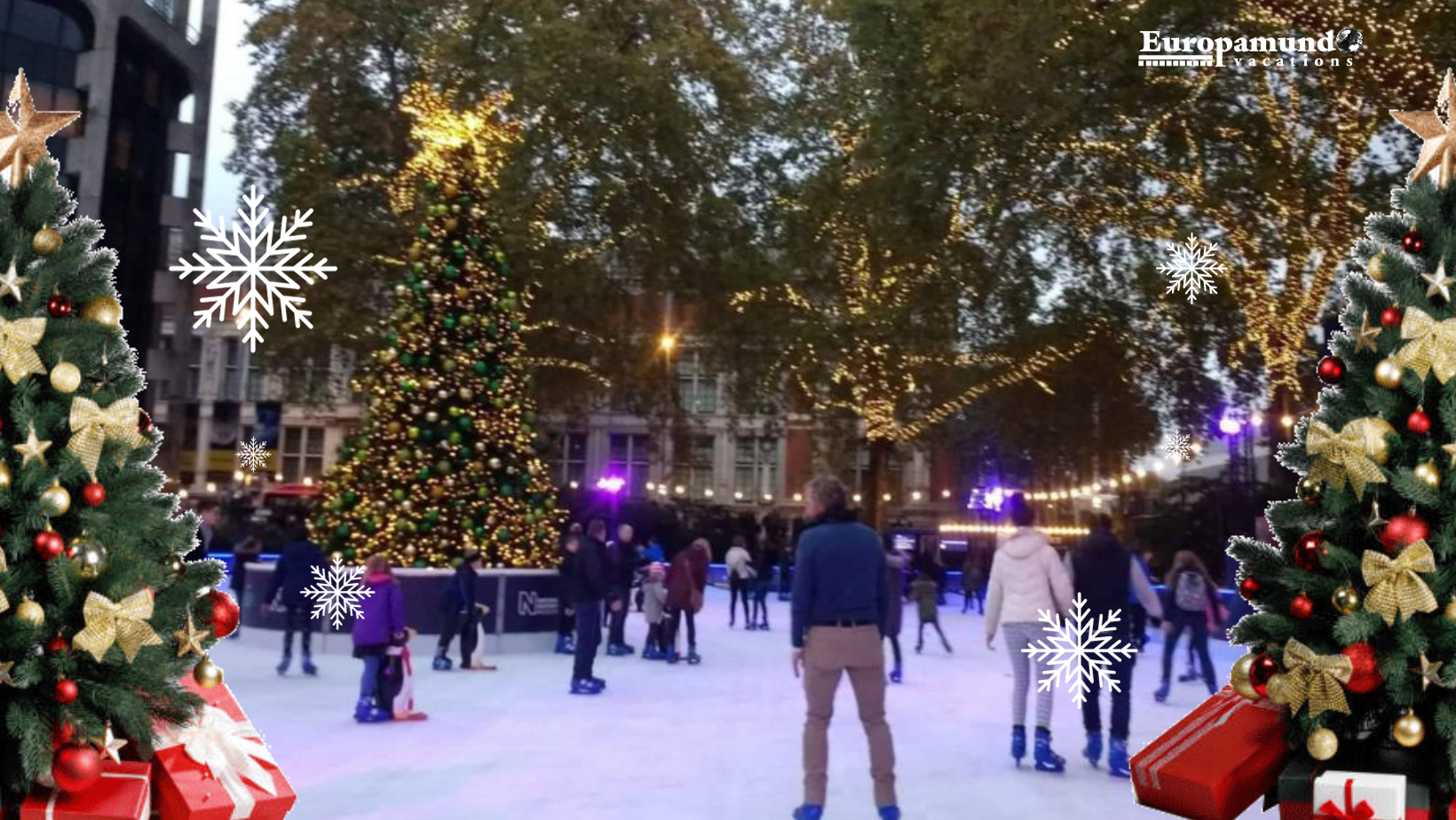 Embracing Local Traditions: Culinary Delights
Christmas is the time to indulge in sweet and savory delicacies unique to each region. Savor the Yule Log in France, a delightful cake in the shape of a log. Taste the Christmas Stollen, a bread with nuts, spices, and dried fruits in the Netherlands and Germany. Don't miss the Nougat, a sweet treat from Spain made with honey and toasted almonds.
We invite you to visit for an exceptional Christmas time in Nuremberg, Germany. The Nuremberg Christkindlesmarkt is renowned for its quality products and traditional gingerbread cookies. The charming stalls and the Christmas Angel opening the market are iconic sights. Do not miss this exceptional tours for Nuremberg CLICK HERE.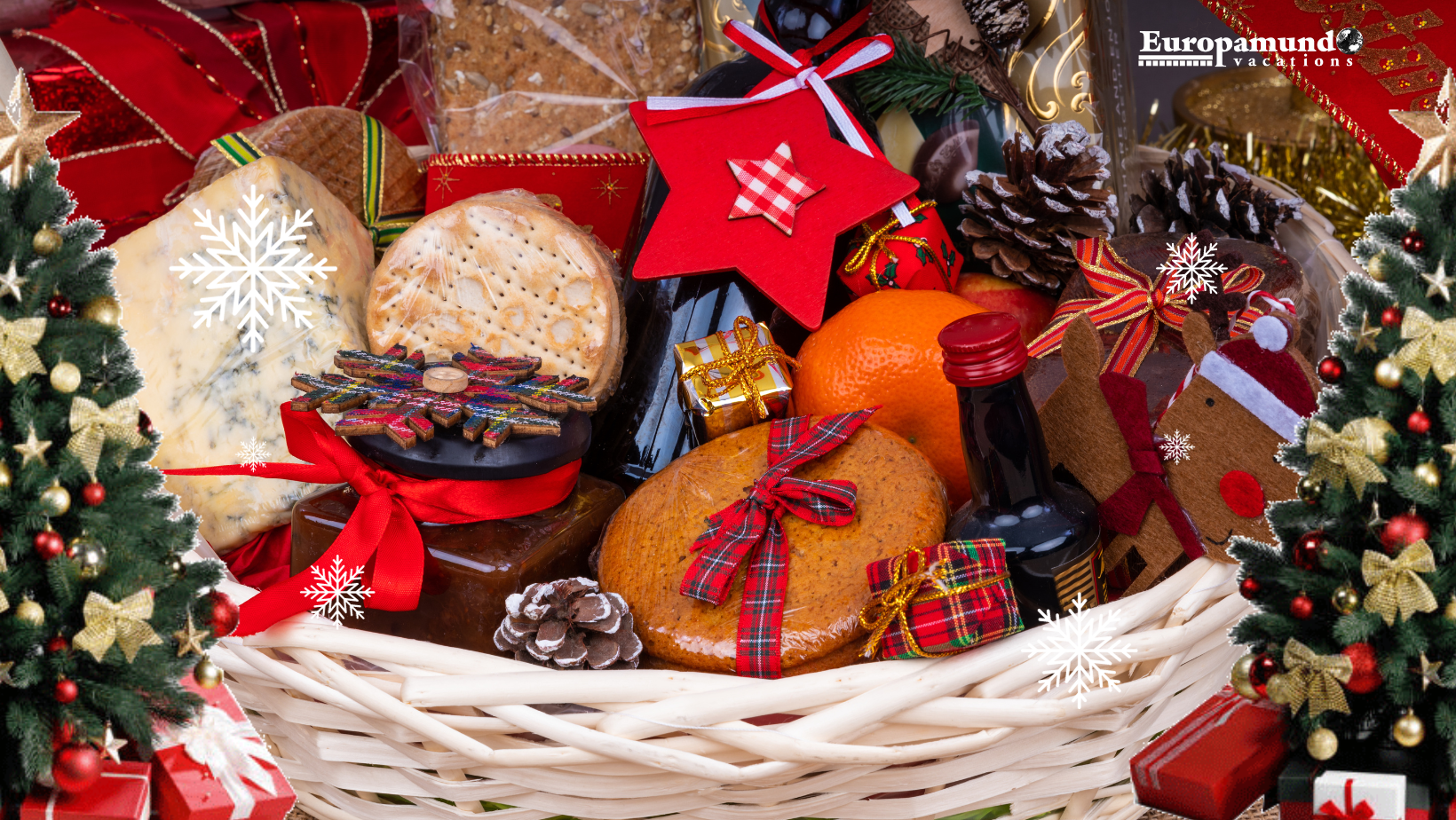 Magical Evenings with Europamundo
With Europamundo, your Christmas adventure is made easy. Enjoy the best of both worlds as you explore top attractions during the day, guided by our expert tour leaders and fellow travelers. With enough free time in your hands while enjoying our Europamundo tour plan you can experience local traditions. In the evenings, immerse yourself in the holiday spirit by indulging in delicious local cuisine, sipping mulled wine and most importantly shopping for unique souvenirs.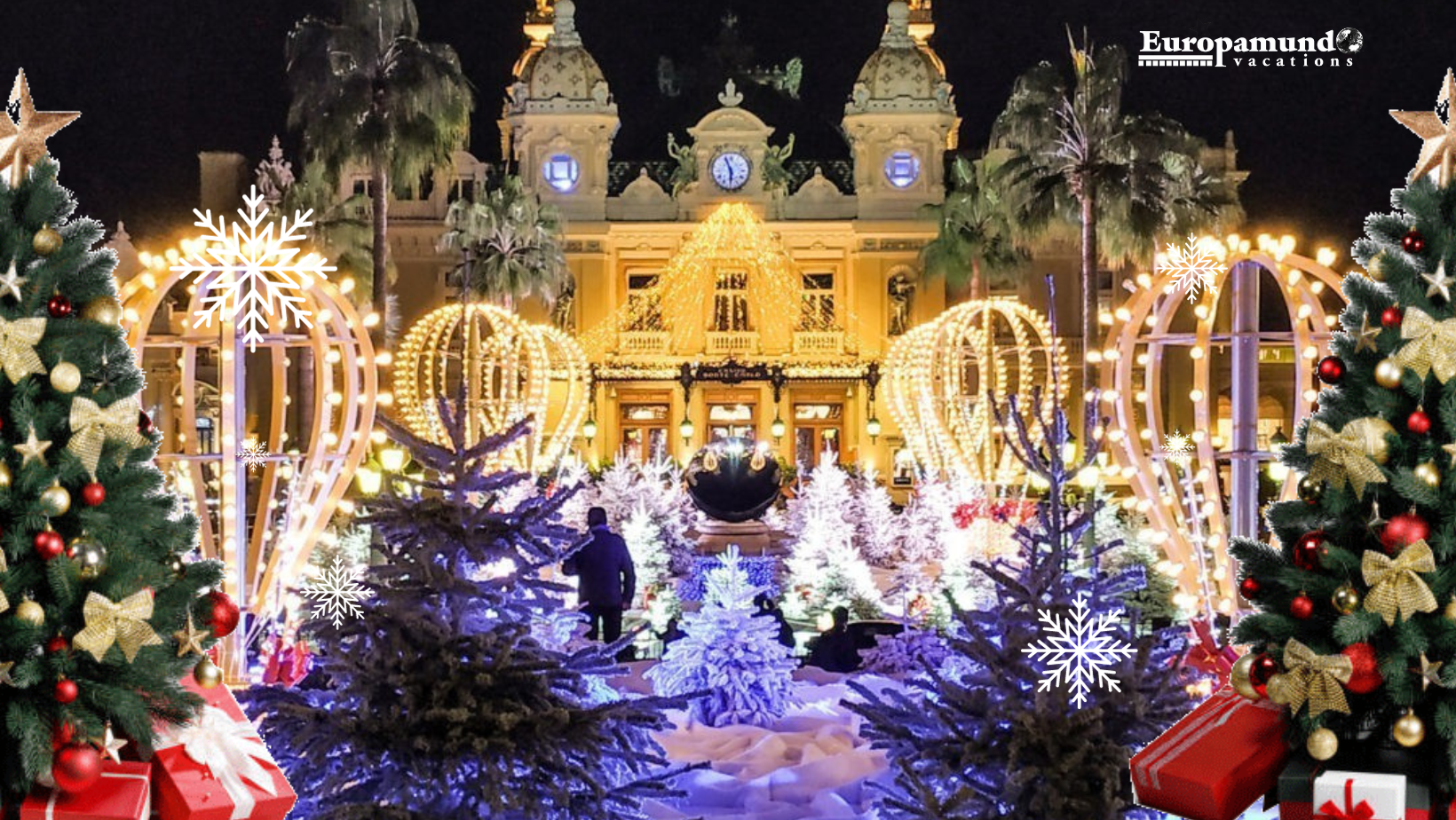 Less Crowds, More Authentic Experiences
Traveling during the winter season means fewer crowds and a more immersive experience with locals. In conclusion, you will feel like part of the community as you celebrate the holiday traditions together. Another plus of traveling with Europamundo during holiday time, you can savor the enchanting street decorations and Christmas lights by journeying through these cities in our coaches.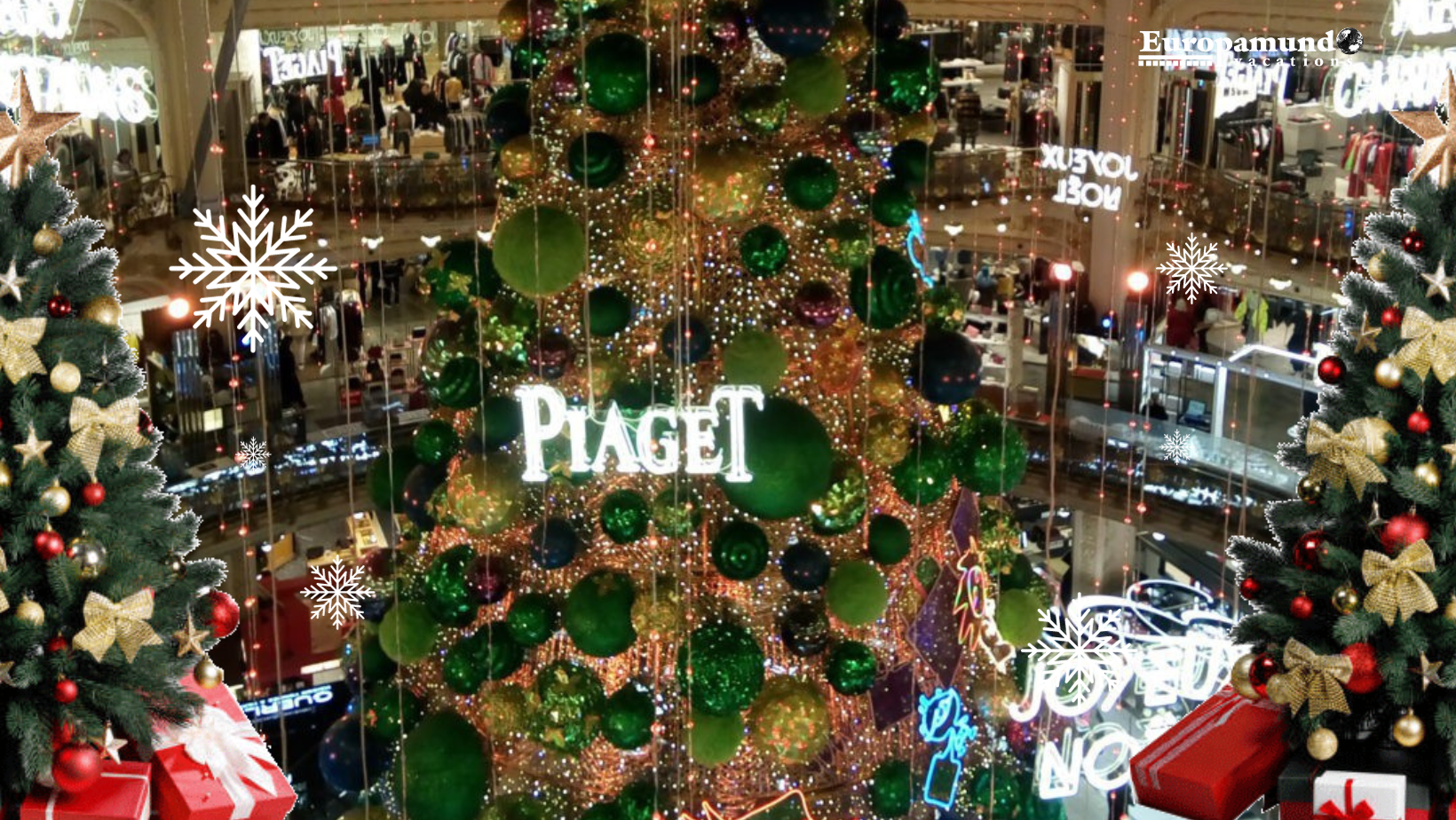 Night Transfers to Christmas Markets
Europamundo offers essential holiday inclusions, including night transfers to the famous Christmas Markets. So you can experience the magic of these markets in all their illuminated splendor. Europamundo takes you on complimentary night transfers at major European cities allowing you to experience Christmas festivities in these vibrant locations.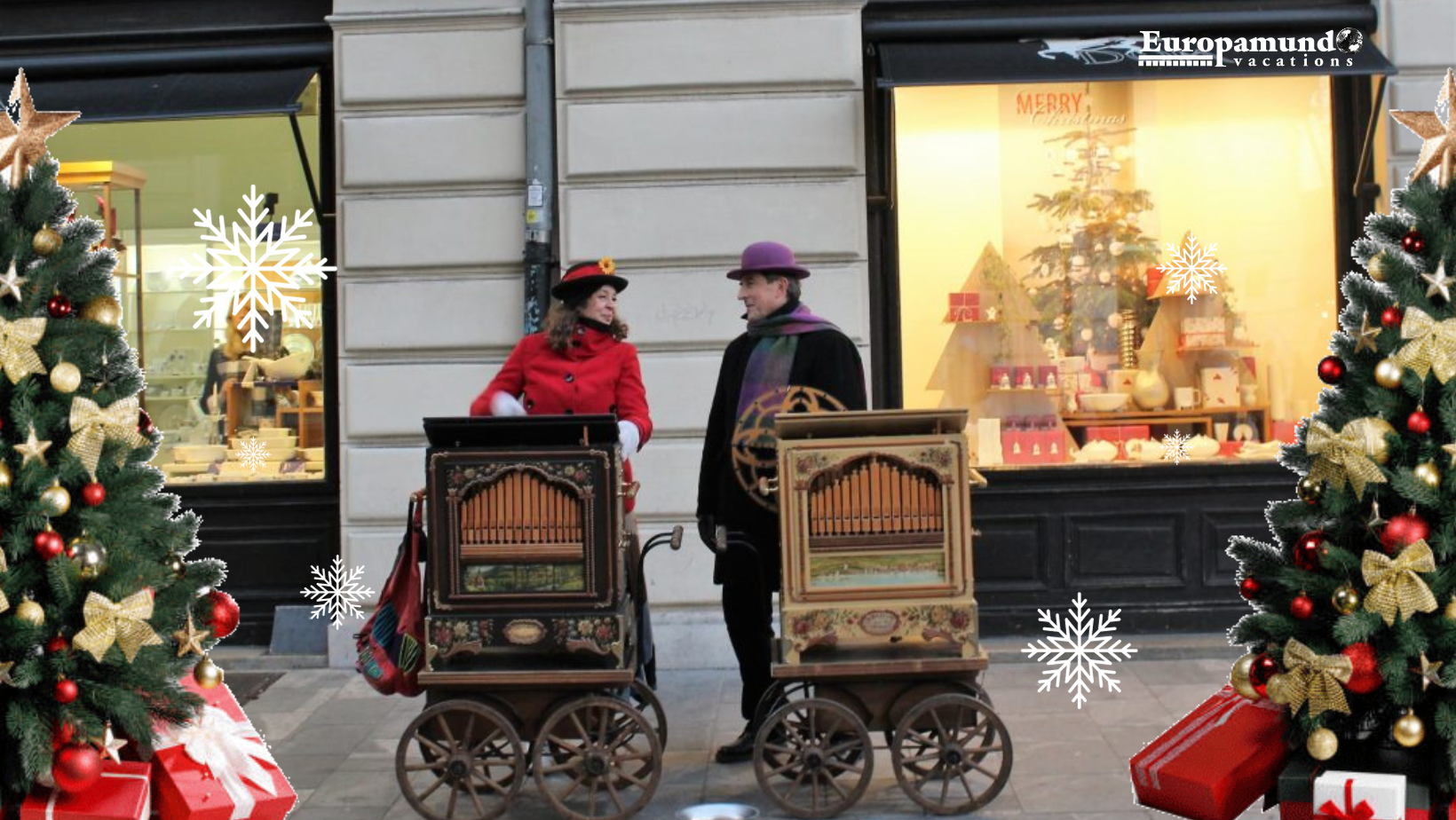 Christmas with

Europamundo is a Dream Come True

 
The blend of snowy landscapes, enchanting markets, ice skating fun, and delicious culinary traditions creates a magical experience for you and your loved ones. Let this holiday season be about creating cherished memories and experiencing the true essence of Christmas in Europe. Join us for an unforgettable journey filled with warmth, wonder, and festive spirit. Every year Europamundo takes you to Christmas Markets, these below markets are often included in our tour plans and that you cannot miss. Let's know them!
1 Prague Christmas Market
The Prague Christmas Market in Old Town Square is a fairytale come to life. With its backdrop of historic architecture and the towering Christmas tree, it's a picture-perfect destination for holiday enthusiasts. Visitors can shop for unique crafts, savor Czech delicacies, and experience the magic of the season in one of Europe's most charming settings. Look for all tours taking you to Prague Here.
2 London Christmas Market
Hyde Park's Christmas Market in London transforms into a festive village of joy with its twinkling lights and ice skating rink. Visitors can enjoy shopping, delicious winter treats, and a thrilling atmosphere in the heart of the British capital. Look for tours taking you to London with Europamundo HERE.
3 Berlin Christmas Market
The Berlin Christmas Market is a true German holiday spectacle, where historical landmarks like the Brandenburg Gate are adorned with lights and ornaments. Visitors can enjoy traditional German fare, unique crafts, and a warm, festive atmosphere in the heart of the city. CLICK HERE for Europamundo tours taking you to Berlin.
Holidays are coming, and Europe is waiting. Book your magical Christmas adventure with Europamundo today and make this holiday season one to remember. CLICK HERE FOR TOURS. Also, we invite you to visit Europamundophotos.com a platform where you can admire images captured during journeys by fellow explorers!
Travelers, have you explored any of these markets? We'd love to hear about your experiences, share them with us in the comments!